Business Investment In Dubai
Property Partner

Dubai is a global business hub and a top location for investors from all around the world. The Investment Visa Dubai allows investors to set up their businesses in Dubai and avail the benefits that the city and country of UAE offer. Investors need to determine the type of business they want to invest in and the amount of money they wish to invest.
The Dubai business visa price varies depending on the type of investment. It's essential to note that the Investment Visa Dubai comes with some requirements, such as a minimum investment amount.
Business Investment in Dubai has many benefits such as a prosperous economy, excellent infrastructure, tax benefits, and a strategic location.
Business Investment Visa In Dubai
Dubai, one of the 7 emirates of the UAE has a lot going on its stride. Dubai has one of the best infrastructures for conducting business and is one of the richest oil producers in the world. Dubai's economy is strong and is supported by strong governance. Dubai business investment opportunities include the Residence Program through Dubai Business Investment Visa Program.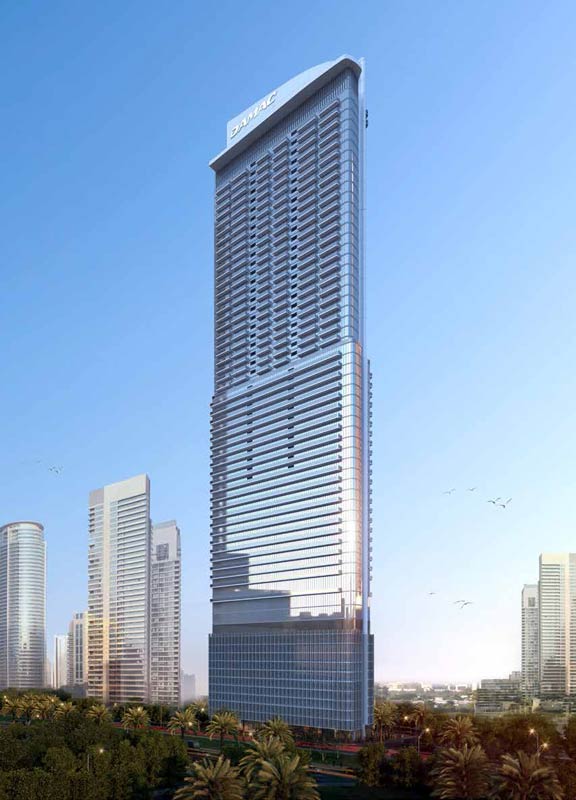 Through this program, Dubai aims at inviting the best enterprising brains into Dubai. Such enterprising individuals need to be high-net-worth entrepreneurs who are looking at cross-border investments.
Living conditions in Dubai are at their best. The transport facilities are pretty good. The living costs are pretty affordable in this part of the world.
Although the citizens locally speak Arabic, English is also their unofficial language.
Investors looking for options for Business investment in Dubai can choose either to invest in Dubai's Real Estate or in business there.
Dubai Business Investment Requirements, Cost, Process, and Benefits
There are no minimum eligibility requirements defined. However, it would be required that you have a clean crime-free background.
The Dubai business visa price and Process for business investment in Dubai:
You need to invest a minimum of 1 Million Dirhams to qualify for this program.
You have to enter an agreement to invest in the country.
With this agreement, you qualify for the Residence permit
As mentioned the residence permit is given for 3 years, which can be further extended.
Such an investor, who enters Dubai through this program, cannot work under anybody else. He/she needs to be self-employed.
You will either be the sole- owner of the company you invested in or a business partner.
Get Citizenship By Investment Dubai
For those seeking residency or citizenship in the UAE, one of the most popular options is citizenship by investment in real estate, which allows investors to obtain a residence visa and eventually citizenship by investing in property in Dubai. The UAE citizenship by investment in property program offers a range of benefits, including access to healthcare, education, and business opportunities in the UAE.
Apart from citizenship by investment in real estate, there are other programs available for residency by investment in Dubai, such as investing in a business or making a significant financial contribution to the country.
Types of Investment Businesses In Dubai
You, as an investor, can choose either to invest in Dubai's Real Estate or in business there.
1.Business Investment
To invest in Dubai, you can get your funding from any part of the world. Dubai provides a 100% return on capital funds. The taxes in Dubai are not heavy on the investor or a person residing there. Dubai has one of the best atmospheres to invest in.
You can invest either in a running business or in a start-up. It offers many free zones, where you can decide to open your business, which also has solid infrastructure.
2.Investment in Real Estate
Dubai is a place for exotic buildings, hotels, and resorts. The city has one of the most intricately designed places to live, work and enjoy all that the city has to offer.
XIPHIAS Immigration is the one and only official partner of DAMAC which provides one of the best housing, villas, and resorts in Dubai. You can become an exalted owner of one of these properties in Dubai by partnering with us.
Any of these investments earn you 3 year of residence permit in Dubai. This is renewable further. Once you receive your residence permit, you can become a sponsor for anybody who you think is qualified to become a resident in Dubai. However, to become a sponsor, you need to provide proof that you earn a minimum monthly income of 4000 dinars.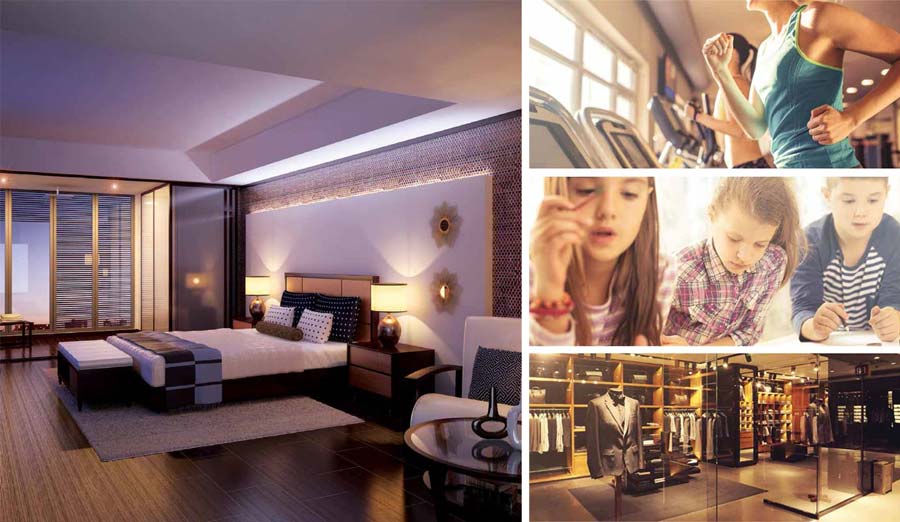 Golden Visa Dubai Requirements, Process, and Benefits
The Golden Visa is a long-term residency visa that gives the option to live, work or study in the UAE for up to 10 years. It is renewable and reserved for certain categories ranging from investors to individuals with exceptional talents. The Golden Visa program is designed to attract foreign investment and expertise to the UAE.
1.The requirements to obtain Golden Visa are:
Purchase a property worth no less than AED 2 million or,
Purchase property worth a minimum of AED 2 million (approximately USD 550,000) with a loan from specific local banks,
Purchase one or more completed or off-plan properties of no less than AED 2 million from a list of approved local real estate companies
2.If you invest in an investment fund, you may be granted a Golden Visa for a period of 10 years without a sponsor, subject to the:
Submission of a letter from an investment fund accredited in the UAE stating that the investor has a deposit of AED two million, or
Submission of a valid commercial license or industrial license and a memorandum of the association stating that the investor's capital is not less than AED two million
Submission of a letter from the Federal Tax Authority stating that the investor pays the government no less than AED 250,000 (two hundred and fifty thousand) annually.
Own the invested capital completely; it must not be a loan and
Provide proof of medical insurance for himself and his family (if any).
3.Golden Residence for Entrepreneurs can also be obtained if:
The person is a founder or one of the founders of a previous entrepreneurial project that was sold with a total value of not less than AED 7 million (USD 19,05,850)
The approval of the Ministry of Economy or the competent local authorities is required for projects or ideas
If you are an entrepreneur, you may get a Golden visa if you own an economic project of a technical or future nature based on risk & innovation. In addition, you must have an approval letter from each of the following:
An auditor in the UAE stating that the project value is not less than 500,000 dirhams
The authorities in the emirate stating that the project is of a technical or future nature
an accredited business incubator in the UAE to establish the proposed activity in the country.
Meet our Investment Immigration Consultant In Dubai, UAE
At XIPHIAS Immigration, we have a dedicated team of experienced investment immigration experts and agents who can help you relocate to Dubai at the best possible prices. We are partners with property builders, real estate houses, and business houses and offer the best migration investment consulting services in Dubai.
Partner with us and our experts to start your investment migration journey today!
For more information
Kindly share us your contact details below for further assistance.
XIPHIAS Immigration helps you and guide you in every way to fulfill your dreams to settle in Dubai. We have all the expertise to prepare your application and advice you before and after you come to Dubai on how to accomplish the conditions put forth by the Dubai Authorities. Now is the time to take advantage of great life style in Dubai. The opportunities are unlimited.

Our Immigration Coordinators will reply your inquiry within 48 hours and provide you with FREE phone Consultation Service.

Email: dubai@xiphiasimmigration.com

Phone: +971-521 021 001