British Columbia Provincial Nomination Program (BC PNP)
British Columbia Provincial Nomination Program
The first colony of the British in Canada, this beautiful province, is laden with deep, mountainous forests and houses over 6,000 islands. Victoria, the capital of British Columbia is located in the southeastern tip of Vancouver Island. One of the important cities of British Columbia, Vancouver is the financial capital of Canada.
The Provincial Nomination Program for British Columbia also known as BC PNP was rolled out in the year 2018 to help recruit the right kind of economic contributors to British Columbia. BC PNP nominates professionals or entrepreneurs looking to migrate to BC for Permanent Residency. Nominees must have skills and abilities to fill job shortages in BC, and provide for their families. The program is run by both the British Columbia government and the federal government.
The pathways by which one can qualify under this program-

Skills Pathway
This pathway is for skilled professionals or traders for high-demand occupations currently open in British Columbia. It follows the same rules as the point-based invitation system.
You need to submit Expression of Interest (EOI) application online and once you get nominated, your application is forwarded for Permanent Residency Visa Process with the nomination increasing your score by 600 points.
It is mandatory to have offer letter from a company based in British Columbia to apply under this pathway.
Express Entry BC
Under this pathway, your application is submitted in the Express Entry Portal and a profile created showing interest in moving to British Columbia.
If the BC Province finds your profile suitable for its current job vacancies, they nominate you, choosing your profile from the EE pool. Followed by which, your score raises by 600 points and thus your chances of invitation will raise.
After this, you get an ITA –Invitation to Apply for PR.
If you don't have a job offer from an organization in BC, you will not be nominated.
Most job categories doesn't need prior work experience. However, it would be preferable for the skilled professionals to have prior work experience. Applicants who are applying through the Entry Level scheme and Semi-skilled categories, will have to show their work experience in British Columbia. This again is not a mandatory requirement for international student graduates from Canadian universities. It may not be required to show any experience proof.
Eligibility Criteria
Intention to live and work in BC
Have required experience and proof supporting the experience
Education Evaluation documents
Must achieve a minimum of the recommended Canadian Language Benchmark in all 4 abilities
(reading, speaking, listening and writing)
XIPHIAS Immigration, an ICCRC registered company, will help you get your BC PR hassle free. Signup with us today, to move your application and submit the required documents.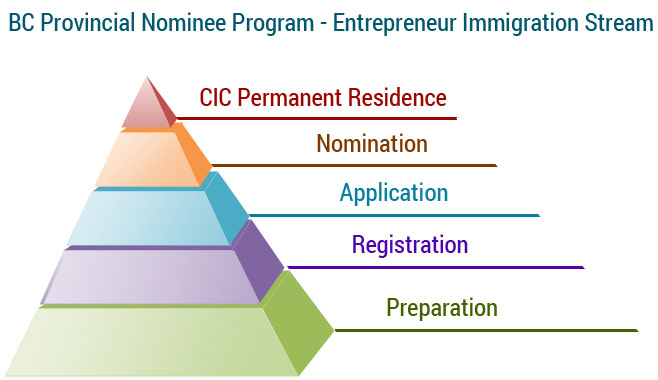 XIPHIAS Immigration helps you and guide you in every way to fulfill your dreams to settle in Canada. We have all the expertise to prepare your application and advice you before and after you come to Canada on how to accomplish the conditions put forth by the Canadian Authorities. Now is the time to take advantage of great life style in Canada. The opportunities are unlimited.

Our Immigration Coordinators will reply your inquiry within 48 hours and provide you with FREE phone Consultation Service.

Email: dubai@xiphiasimmigration.com

Phone: +971-521 021 001